Spring Check-up: Sump Pump Installation in Lee's Summit
Sunshine, oh how we have missed you! Our clocks have sprung forward. Our nights are longer, and the temperature is breaking the 60 degree mark each day, which all indicate that spring is here. What comes with spring? Thunderstorms. Storms could mean flooding for your home, and that is why you need a sump pump battery backup system in Lee's Summit.  
Let's face it, no one wants to lose power, but if lightning strikes, you need a back up plan. Bill Fry the Plumbing Guy specializes in sump pump installation in Lee's Summit and will make sure you have all the necessary preventive measures in place. A sump pump can prevent a flooded basement for homes of any kind, especially older homes. If you want piece of mind this spring, you need a sump pump backup battery system in Lee's Summit. 
Improperly operating sump pumps are usually why you walk into a basement with water at your knees. Let's look at simple ways you can maintain your sump pump.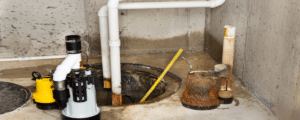 Maintaining Your Sump Pump
Make sure your pump has power running to it from a GCFI connection

. Ensure it is working properly, as sometimes the pumps turn off independently.

 
Make sure your pump is upright and the ball moves easily

. Sometimes your pump accidentally gets pushed to the side and starts working incorrectly.

 

Water Test it

. Pour water into your pump. If it is not working correctly, you may need repairs or a

sump pump installation in Lee's Summit

. 

 
Sump Pumps and Sewer Lines
There are storm drains in every city, maybe you think your water has a certain smell or maybe you believe your sump pump is connected to the city sewer system? Unless your builder made an error when connecting the sump pump, most homes discharge the water through a pipe in the wall of your foundation. 
Regulations make it against the law to discharge water in a way that hurts neighboring properties. Even if you are in older home, sump pumps are usually connected to storm sewers. This is usually okay because cities have designated storm spaces to handle significant rainfalls and meltwater. If you think your sump pump is somehow connected to a sewer line, you may need to call a professional to get this issue resolved.  
---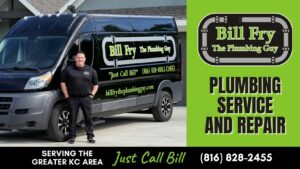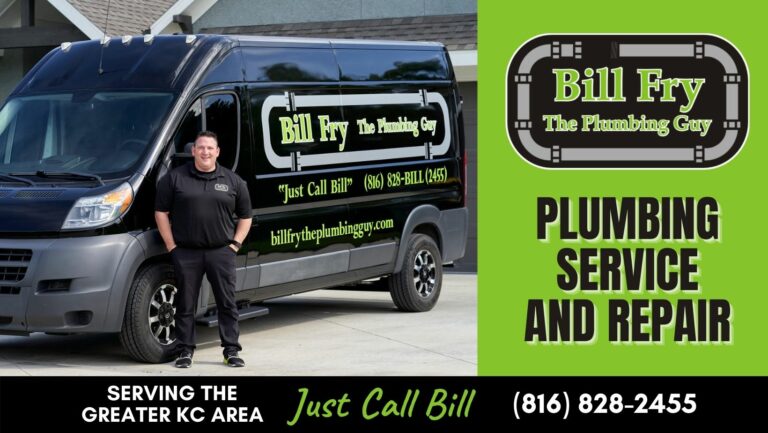 Bill Fry is a master plumber in the Kansas City Metro area offering a wide range of plumbing services. These services include water heater replacement in Lee's Summit, tankless water heater installation, water heater repair in Lee's Summit, as well as water treatment and testing. If you have toilet troubles, he offers toilet repairs and toilet replacement in Lee's Summit. Bill also specializes in faucet installation in Lee's Summit, faucet repairs, sump pump testing, backflow testing, and radiant heating. 
---
If that wasn't enough, call
"Bill Fry the Plumbing Guy"
for
garbage disposal installation in Lee's Summit
, drain line repair and sewer line replacement. He is your plumbing guru. Have a clogged drain or leaky faucet? Bill Fry has you covered; he also provides services with his advanced equipment to fix those issues. Bill knows all there is to know about boilers and gas lines.
If plumbing is the question?
Just ask Bill
. He has 25 years of experience in the industry, so give him call at
816-828-2455
or email him at:
[email protected]
.