Spring Projects: Bathroom Remodel Part 1
Spring has finally sprung here in the Kansas City Metropolitan area. Put away your snow shovels and get ready for some spring projects! The bathroom is where most homeowners begin their days and finish them, whether that be to take a shower, bath, whatever your need may be. The bathroom is often the most overlooked when people consider what improvements to make.  
You know how it goes, you have all your cute colors picked out, your theme, lots of pictures to hang, but then there is the plumbing. If your project requires toilet replacement in Lee's Summit, Bill Fry the Plumbing Guy can help you with the installation. Toilets can be prone to mechanical failure and installing them is a headache. That is why Bill is here to help you with your upcoming spring projects. 
Spring Projects: The Plan
Before you begin all your remodel projects, perhaps you've decided to clean out your garage, or you need a new garbage disposal installation in Lee's Summit. Whatever other things you have going on remember it is important to have a plan for bathroom renovations. 
Gather all the tools you need for a bathroom remodel. Don't forget, if you need a toilet replacement in Lee's Summit to call Bill, and he can help with that part. Here are some of the tools you may need: 
Safety Mask

 




Gloves

 

Goggles

 

Hammer

 

Power Drill

Silicone Sealant

 

Spackle

 

Stud finder

 

Hacksaw

 

Chalk line

 

Screwdriver 

 

Tape Measurer

 
Optional tools include a wet-dry shop vac, in case any water spills happen, or worse you need to call Bill Fry to help with a plumbing issue. A cordless drill is also a good choice as it allows you to move more freely.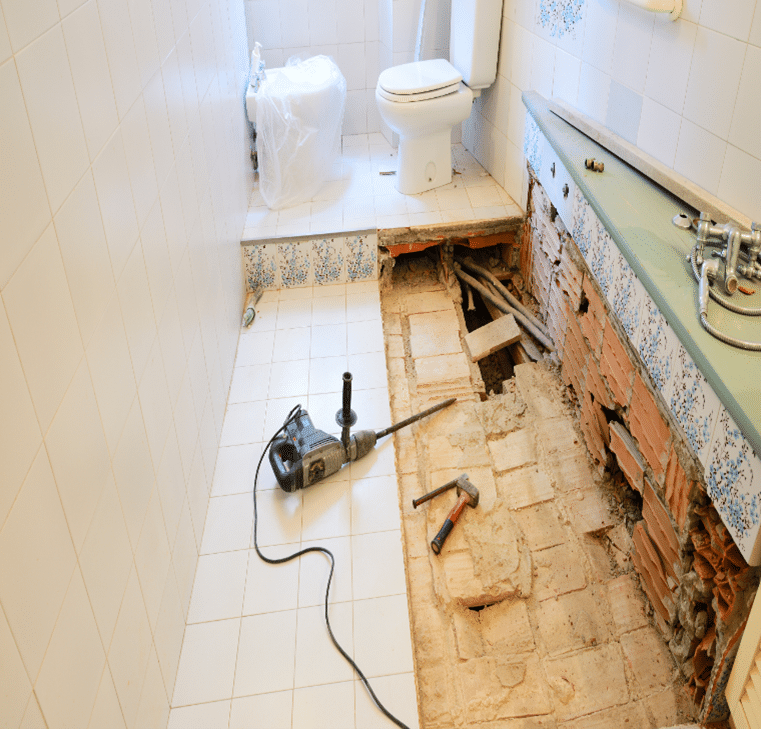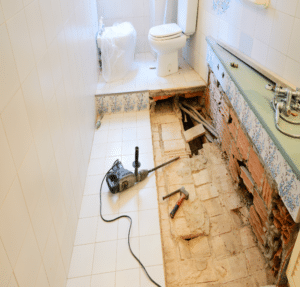 Spring Project: Removing the Fixtures
One of the most essential parts of giving your bathroom a makeover is the replacement of those old fixtures. If you aren't careful and shut that water off first, you could need a Lee's Summit Plummer like Bill Fry to assist you. He does specialize in faucet installation in Lee's Summit, just in case you run into a bit of an issue.  
Here are a few tips for gutting a bathroom: 
Shut the water off. Drain the toilet and remove it to avoid unpleasant spills.

 
Cover the tub and start removing bath tile down to the studs if you are taking out a bathtub.

 

Remove installation from your walls where necessary.

 

Remove the vanity and old faucets. Call an expert if you need help with

faucet installation in Lee's Summit

.

 
---
Bill Fry is a
master plumber
in the
Kansas City Metro area
offering a wide range of plumbing services. These services include
water heater replacement in Lee's Summit
,
tankless water heater installation,
water heater repair in Lee's Summit
, as well as water treatment and testing. If you have toilet troubles, Bill offers repairs and
toilet replacement in Lee's Summit
.
---
If that wasn't enough, call
"Bill Fry the Plumbing Guy"
for
garbage disposal installation in Lee's Summit
, drain line repair and sewer line replacement. He is your plumbing guru. If you have a clogged drain or leaky faucet, Bill Fry has you covered. He also provides services with his advanced equipment to fix those issues.
If plumbing is the question,
just ask Bill
. He has 25 years of experience in the industry, so give him call at
816-828-2455
or email him at:
[email protected]
.