What Exactly is a Plumbing Emergency?
Plumbing is something no one pays attention to until something goes wrong. Once you have a clogged toilet for the first time, then you'll care about your plumbing. Don't panic; you can always call Bill Fry the Plumbing Guy if things get crazy or if you need a toilet replacement in Lees Summit.
An overflowing toilet or a backed-up sink can quickly send you into a panic. Check out the tips below to see if you need help with a plumbing emergency, like a garbage disposal installation in Lees Summit, or if you have a plumbing problem that can wait.
Can you stop the water flow?
When it comes to overflowing toilets or a sink leak, simply shutting off the water source can usually stop any damage. This will buy you some time to try to unclog the drain. Still not working? Then call Bill.
Is the leak a trickle or a flood?
For leaks of the drip variety, just grab a bucket and catch the water until you can get a maintenance specialist to come out. If your leak fills a bucket quickly, contact Bill Fry the Plumbing Guy quickly.
Is there a health issue?
Water is essential to life, so if you are having trouble accessing water during a toilet replacement in Lee's Summit or if  your water heater malfunctioning, these could be both be considered emergencies.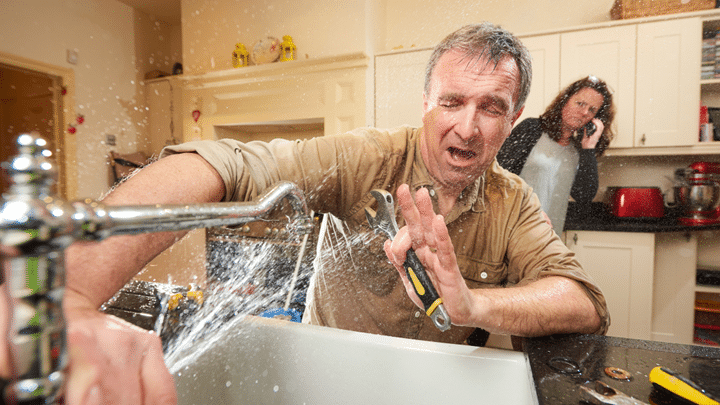 Can you do without the plumbing fixture?
While inconvenient, you can probably do without a faucet for a little a little while until you can schedule a plumber to come to your home or business.
Did your pipe burst?
Burst pipes release massive amounts of water into your home and cause tons of damage. Shut off the main supply and call Bill Fry the Plumbing Guy to help with a possible water line replacement or whatever you may need.
Do you smell gas coming from your water heater?
If you smell gas, this is an emergency. If you need water heater repair or a water heater replacement in Lee's Summit, call a professional right away. Water heaters can explode if the water pressure is too high, or the relief valve is broken. Call a professional to address these issues.
Is your water heater leaking?
In this case, you just need to turn off the power source and shut down the water supply. Start draining the tank until Bill Fry can get there.
Are multiple toilets backed up at the same time?
A sewer line replacement in Lee's Summit may be needed if you have a blockage in your sewer line and raw sewage is coming back into your home. This is an emergency. Call right away.
Did your sump pump stop working?
Sump pumps are designed to turn on if there is excess water in the home; sometimes, they malfunction. This is not an emergency unless you have a flood. Then you may need a sump pump installation in Lee's Summit.
Are you hearing knocking or banging coming from your pipes?
Pipes sometimes make noises, but usually, this is nothing to be concerned about and is not an emergency.

Solve all your plumbing issues, emergency or not, with Bill Fry, the Plumbing Guy!
Bill Fry is a master plumber in the Kansas City Metro area and offers a wide range of plumbing services. These services include water heater replacement in Lee's Summit, tankless water heater installation, water heater repair in Lee's Summit, water treatment, and water testing. Do you have toilet troubles? Do you need a toilet replacement in Lee's Summit? Bill can help along with that, along with interior and exterior faucet installation, faucet repair, sump pump testing, backflow testing and radiant heating.
---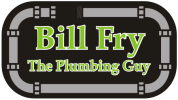 If that wasn't enough, call "Bill Fry the Plumbing Guy" for garbage disposal installation in Lee's Summit, drain line repair and sewer line replacement. He is your plumbing guru. If you have a clogged drain or leaky faucet, Bill Fry has you covered; he also provides services with his advanced equipment to fix those issues. Bill knows all there is to know about boilers and gas lines.
---
If plumbing is the question? Just ask Bill. He has 25 years of experience in the industry give him call at 816-828-2455 or email him at

[email protected]