What is That Smell?
Do you have some mysterious odor coming from the kitchen? Have you walked all over the house trying to figure it out? Have you thought about calling the city? Have you wondered if you need a sewer line replacement in Lee's Summit? Whether you mop or take out the garbage, the smell just doesn't seem to go away.
If this is the case, check your kitchen sink.
Your kitchen sink might be the hardest working plumbing appliance in your home, and Bill Fry the Plumbing Guy, knows appliances. If there is an issue, you might need to have a new garbage disposal installation in Lee's Summit. Chances are that the food you are running through your disposal is not getting properly removed from your home.
If food and grease get caught in your pipes, it begins to rot, and rotting food causes terrible smells. Sometimes you will even need a new faucet installation in Lee's Summit because the sink becomes a breeding ground for bacteria.
Grease the Drain
If you pour grease or cooking oil down the kitchen drain, you can clog the pipes, which leads to a phone call to Bill Fry the Plumbing Guy, the expert for drain cleaning in Lee's Summit. Grease traps other debris, causing the smell, which is what is causing it to spread throughout the house.
A way to treat this is to scoop up a cup of baking soda and put it into your kitchen sink's drain. Then follow that with some vinegar. Follow that up with some boiling water. If that doesn't work, you likely need a professional to address the issue.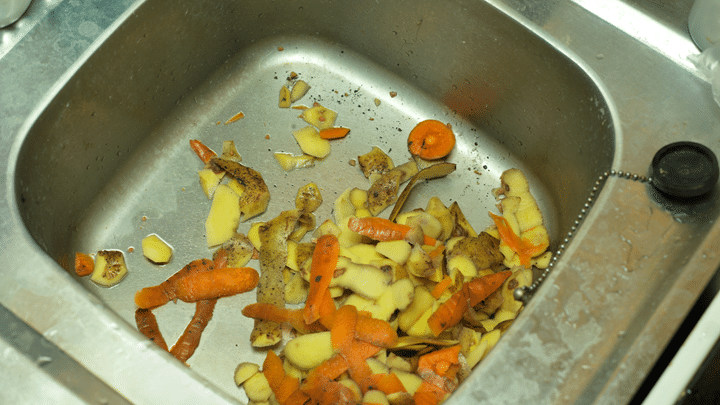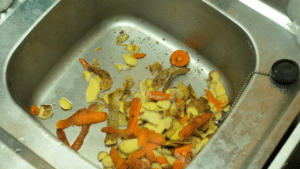 Dirty Garbage Disposal
Sometimes the problem is your garbage disposal. You might need to call a professional for a garbage disposal installation in Lee's Summit, especially if:
You use your garbage disposal often
Scraps of food are starting to catch on old blades
You run no water
Your garbage disposal is starting to age
If you want to clean your disposal just grab a couple cups of ice, and a cup of salt and run it though for about 20 seconds with cold water. Sometimes cutting up the ice will loosen up the collected gunk.
These are a couple of reasons your kitchen could be smelly. Bill Fry the Plumbing Guy,
can clean up those clogged pipes, so give him a call if you can't find the source of the issue. He will solve the problem and get your kitchen smelling fresh again. No matter if the job requires a new faucet installation in Lee's Summit or a toilet installation, Bill knows clean.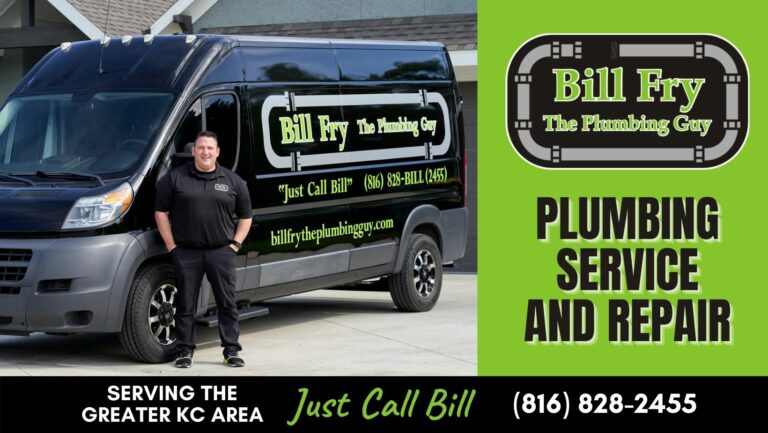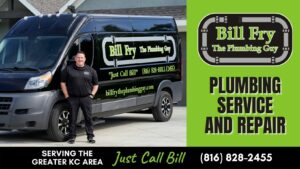 Bill Fry is a master plumber in the Kansas City Metro area offering a wide range of plumbing services. These include water heater replacement in Lee's Summit, tankless water heater installation, water heater repair in Lee's Summit, water treatment and testing. Bill also offers toilet replacement in Lee's Summit, along with interior and exterior faucet installation, faucet repair, sump pump testing, backflow testing, and radiant heating.
---
Schedule An Assessment
---
If that wasn't enough, call "Bill Fry the Plumbing Guy" for garbage disposal installation in Lee's Summit, drain line repair, and sewer line replacement. He is your plumbing guru. Do you have a clogged drain or leaky faucet? Bill Fry has you covered; he also provides services with his advanced equipment to fix those issues. Bill knows all there is to know about the plumbing industry.
If plumbing is the question? Just ask Bill. He has 25 years of experience in the industry give him call at 816-828-2455 or