Is it time for a Water Heater Replacement in Lee's Summit? Part 2
Last time we explored times when you may need a water heater replacement in Lee's Summit. We went through a number of ways water heaters might need replacement and discussed whether water heater repair in Lee's Summit was a better course of action.
This time we will go through the types of water heater replacements in Lees Summit. There are many types of water heaters to choose from, so it's important to do your research and choose what is best for your home. Please be advised these are only options, and Bill Fry is here to help in any way he can. There are four main types of water heaters.
Storage Tank (traditional) water heater – These come in natural gas and electric models. These use an insulated tank to heat and store water. Due to this erosion, older tanks erode over time and eventually may require water heater repair in Lee's Summit. However, newer models have safeguards for this. The best way to evaluate the capacity of a water heater is to look at the "first-hour" rating, which tells you the number of gallons the system can deliver within an hour if the tank is full. This is found on the energy guide label.

Tankless Water Heater – This is often called the "on-demand" water heater. It is energy efficient, and it does not store hot water. It uses heating coils to heat the water when you need it. Unlike tank systems, the best way to tell the capacity for this system is GPM or gallons per minute.
Heat Pump Water Heater – This is also called a hybrid water heater; it uses heat from the air to heat the water inside the tank. It is not a great choice in cold climates but is the most energy saving of the electric water tanks.
Condensing Water Heater – This is the option if you use gas in your home and need a high-capacity water heater. Like traditional water heaters, this unit has a storage tank that pulls exhaust gases that would usually go to waste. Those gases heat your water. It can hold 55 gallons and is ideal for large spaces.
There are many choices for your home when choosing a new water heater. If you are looking for a water heater replacement in Lee's Summit or would like to discuss options with someone, don't hesitate to get in touch with Bill Fry, the Plumbing Guy, for all your water heater questions and concerns.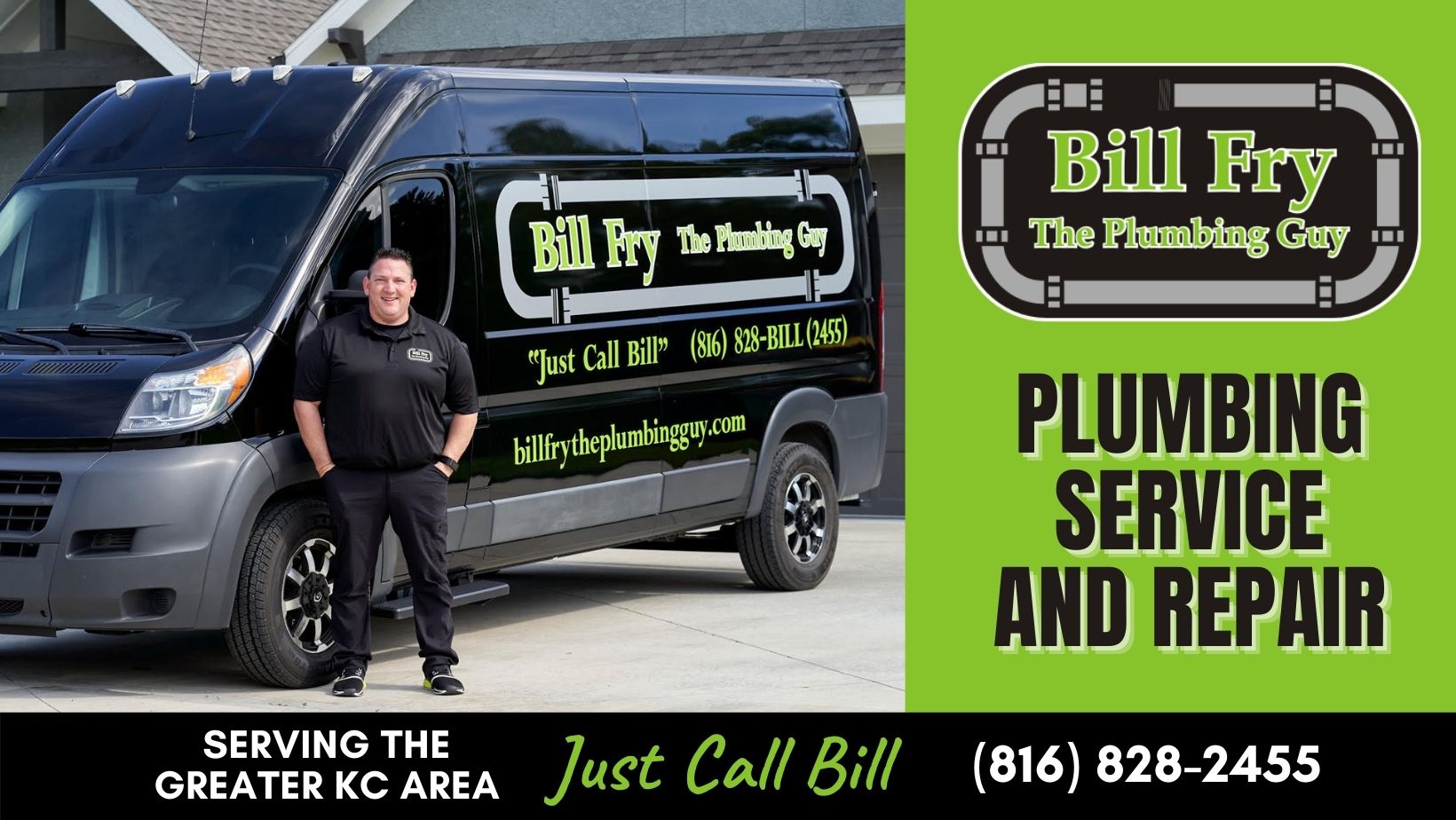 Bill Fry is a master plumber in the Kansas City Metro area and offers a wide range of plumbing services. These include sewer line replacement in Lee's Summit, tankless water heater installation, water line replacement in Lee's Summit, as well as water treatment and testing. Do you have toilet troubles? Bill also offers toilet replacement in Lee's Summit and can assist with sump pump testing, backflow testing, and radiant heating, in addition to interior and exterior faucet services.

If that wasn't enough, "Bill Fry the Plumbing Guy" is your source for garbage disposal installation in Lee's Summit and drain line repair. He is your plumbing guru. Do you have a clogged drain or leaky faucet? Bill Fry has you covered! He also provides services using his advanced equipment to fix all your plumbing issues. Bill also specializes in boilers and gas lines.
If plumbing is the question, just ask Bill. He has 25 years of experience in the industry!