Drain Clogs: Garbage Disposal and Toilet Replacement in Lee's Summit
Bill Fry the Plumbing Guy has been around, and he has seen the need for a toilet replacement in Lee's Summit or sometimes even sewer line replacement in Lee's Summit, all because of household drains. Household drains see a lot of abuse. As homeowners, we dump a lot into them, things we should not be dumping into them. Then when they get clogged, we decide to dump harsh chemicals into them. We call our friendly neighborhood plumber Bill only when we have finally destroyed them.
While all drains become clogged after a while, certain things should never go down the drain at all; unless, of course, you'd like us to do a complete sewer line replacement in Lee's Summit, then, by all means, keep it up. If, however, you'd like to avoid that, here are a few tips to stop that costly mistake:
Grease looks like a liquid, but it is a lie! It solidifies when the temperature drops. Any grease you put down your drain becomes solid and can cause blockage. The same applies to fats like butter, ice cream, and meat trimmings. Instead of pouring your grease into the sink, try putting it into a disposable container instead.
Never ever put those in the garbage disposal, or Bill will be out doing a garbage disposal installation in Lees Summit because those will eventually lead to a pile-up and break that disposal. Go ahead and just put those grounds in the trash.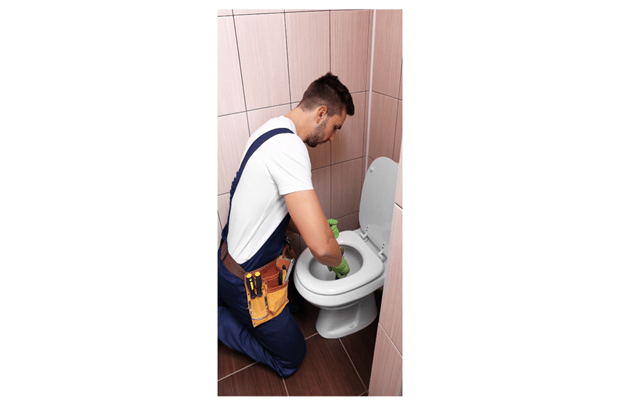 "Flushable Wipes"
NO! These are horrible. Many products on the market say they are flushable, and they are terrible and cause you to need a toilet replacement in Lee's Summit. They do not dissolve quickly and eventually lead to a backup in your pipes. It wreaks havoc on your sewer system.
Flour
Flour can turn thick and pasty once mixed with water, and dumping it into your drain is a huge mistake. It can create a moldy paste that can cause build-up in your pipes.
If you happen to have a clogged drain on your hands, call your expert Bill Fry the Plumbing Guy in the Lee's Summit area, to unclog all your accidental clogs!
---
Just Call Bill. Bill Fry is a master plumber in the Kansas City Metro area offering a wide range of plumbing services. These services include water heater replacement in Lee's Summit, tankless water heater installation, water heater repair in Lee's Summit,  water treatment and testing. Do you have toilet troubles? Bill offers toilet replacement in Lee's Summit along with interior and exterior faucet installation and repair, sump pump testing, backflow testing and radiant heating.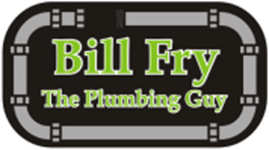 If that wasn't enough, call "Bill Fry the Plumbing Guy" for garbage disposal installation in Lee's Summit, drain line repair and sewer line replacement. He is your plumbing guru. Have a clogged drain or leaky faucet? Bill Fry has you covered; he also provides services with his advanced equipment to fix those issues.Are you concerned about plumbing issues in your home or business? Bill Fry is a master plumber in Lee's Summit who can repair or replace any issue to help you save money in the future. Bill offers a wide range of repair and replacement plumbing services for residential and light commercial customers in the Kansas City metro area.
If plumbing is the question? Just ask Bill. He has 25 years of experience in the industry. Give him a call at 816-828-2455 or email him

[email protected]

.