Do you Need a Toilet Replacement in Lees Summit? — Bill Fry the Plumbing Guy knows know that you don't think about your toilet breaking until it actually breaks. It can be very disheartening to walk into your bathroom and finding a puddle of water pooling under your toilet.
If you notice this, it's essential that you call Bill Fry the Plumbing Guy to address the issue. Leaving your toilet broken is unsanitary and can lead to bacterial growth and water damage to your floor.
When your toilet is leaking, it's critical to find the source of the leak. You may need a toilet replacement in Lees Summit  There can be many reasons water is seeping from your toilet's base. However, the most common causes according to Bill Fry the Plumbing Guy are:
Bowl and tank condensation
Toilet closet bolts are loose
Water supply hoses are loose
The wax ring needs to be replaced
There Might be Condensation in Your Toilet's Bowl or Tank
Sometimes what's wrong with your toilet isn't necessarily a plumbing issue. Condensation build-up is one of the most common plumbing issues that doesn't necessarily require a plumber to fix. To check if there is condensation build-up in your toilet bowl or tank, take a paper towel and wipe the toilet's base, then flush it. If water does not pool up at your toilet's base, the leaking is caused by condensation.
Over time, the water supply in your home can pick up contaminants 
and cause build-up in your plumbing. Get Water Treatment Installation in Lees Summit
Bill Fry the Plumbing Guy knows that condensation build-up is a fairly common issue, especially if you live in an area with high humidity.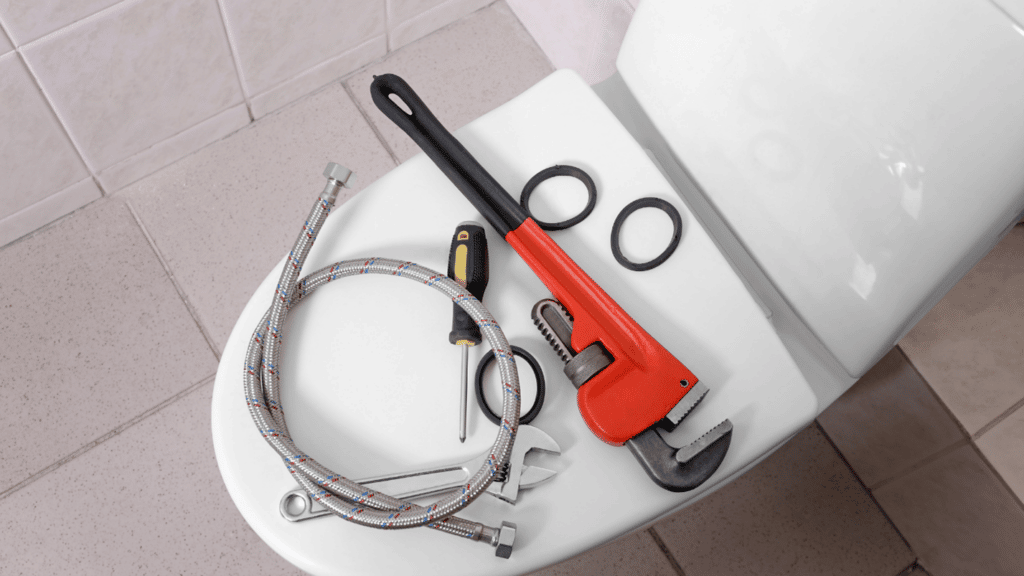 Before assuming you need a  sewer line replacement in Lee's Summit, double-check that your toilet is screwed into the floor. Your toilet base can become loose after use, causing it to leak every time you flush. Look underneath your toilet; there should be two bolts, sometimes covered with a cap and a wax ring around these bolts. The wax ring must be tight, or water will leak.
Did you know? Bill Fry provides the highest-quality water treatment
installation in Lee's Summit and will make sure your plumbing is in tip-top shape.
Before calling a Kansas City plumber, you can try and tighten the bolts and ring yourself. If your toilet is still leaking you may need a toilet replacement in Lees Summit.
The water supply hoses come out of the wall and attach to your toilet, and they are what bring new water to your toilet and dispose of the old water. Over time, these hoses can break and leak. If your water hoses are leaking, it's best to call Bill Fry the Plumbing Guy to replace them.
As mentioned earlier, your toilet's wax ring needs to be tightly secured. If there is obvious pooling around your toilet, you may be able to smell when your wax ring needs to be replaced. If your toilet smells like sewage or rotten eggs, it's time to call Bill Fry the Plumbing Guy.
Bill Fry is a master plumber in the Kansas City Metro area and offers a wide range of plumbing services. These include sewer line replacement in Lees Summit, tankless water heater installation, water line replacement in Lees Summit, as well as water treatment and testing. Do you have toilet troubles? Bill also offers toilet replacement in Lees Summit and can assist with sump pump testing, backflow testing, radiant heating, in addition to interior and exterior faucet services.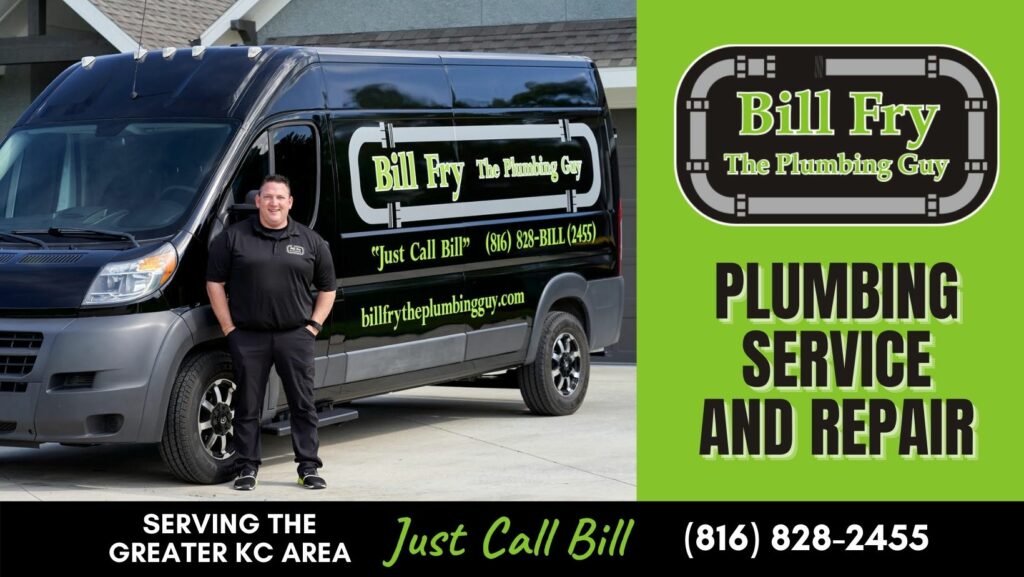 If that wasn't enough, "Bill Fry the Plumbing Guy" is your source for garbage disposal installation in Lees Summit and drain line repair. He is your plumbing guru. Do you have a clogged drain or leaky faucet? Bill Fry has you covered! He also provides services using his advanced equipment to fix all your plumbing issues. Bill also specializes in boilers and gas lines.
If plumbing is the question, just ask Bill. He has 25 years of experience in the industry!
 Give him call at 816-828-2455 or send an email to [email protected]