FULL SERVICE MASTER PLUMBER
The Expert Plumber In Lee's Summit
You Can Trust
Bill Fry The Plumbing Guy is a trusted plumbing contractor in Lee's Summit. Whether you are looking for plumbing repair services in Lee's Summit or plumbing installation services for a new property, there's an easy way to get the job done right and have peace of mind: Just Call Bill!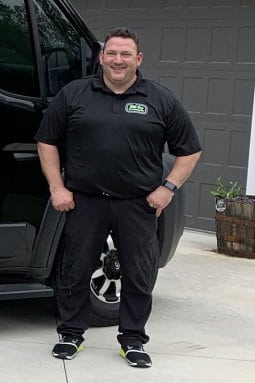 Reliable Plumbing Services from Bill Fry the Plumbing Guy
Bill Fry The Plumbing Guy is an exceptional plumber in Lee's Summit, MO and is run by our very own Certified Master Plumber, Bill Fry. Bill has spent over 30 years in plumbing services, gaining the experience to work on plumbing repairs, plumbing maintenance, and plumbing installations in all kinds of situations. We offer both residential and commercial plumbing services in Lee's Summit, MO, as well as emergency plumber services in Lee's Summit, MO, and the surrounding area.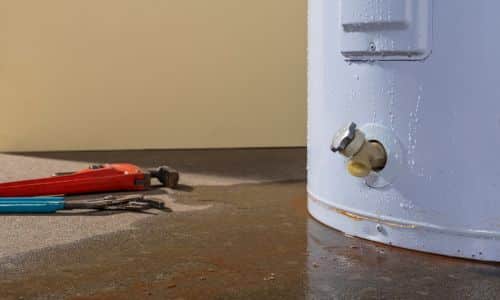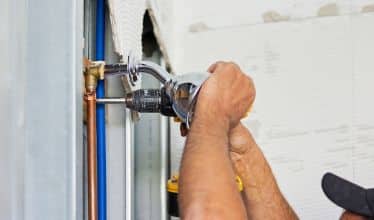 Bathroom Plumbing Repair & Replacement in Lee's Summit
Whether you have one bathroom or a dozen, you want them to operate at their best. Bill Fry The Plumbing Guy is your best choice for bathroom plumbing and replacement services in Lee's Summit and the surrounding area. We can help you update your look with new fixtures and fittings to create a more modern bathroom look, creating a clean and welcoming space for your family, friends, guests, and customers. 
Don't let a clogged bathroom sink, a slow draining shower or tub, or a broken toilet ruin your day. Contact Bill Fry The Plumbing Guy today to discuss your bathroom plumbing installation, repair, and replacement needs.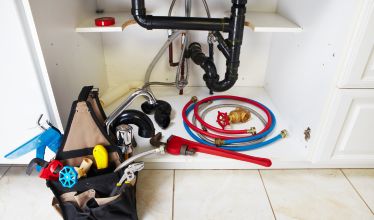 Lee's Summit Kitchen Plumbing Installation and Repair Services
A Kitchen is often the heart of a building, whether it's your family kitchen, the breakroom at your office, or the beehive of activity that comes with a commercial kitchen in Lee's Summit. Don't let plumbing woes slow it down! Our expert plumbers handle various kitchen plumbing repairs and replacements, including sinks, drains, garbage disposals, faucets, and more. With our expertise, you can trust us to deliver exceptional service and ensure your kitchen plumbing operates smoothly. Contact us for all your kitchen plumbing installation and repair needs.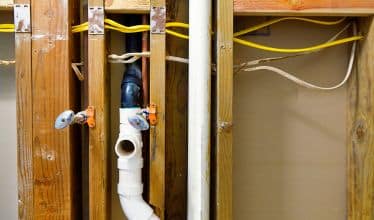 Complete Residential and Commercial Plumbing Services
In addition to our kitchen and bathroom plumbing services in Lee's Summit, Bill Fry The Plumbing Guy, provides a wide range of residential and commercial plumbing solutions in Lee's Summit. From water treatment and water heaters to gas lines and sump pumps, our experienced team can handle it all. We strive to deliver exceptional craftsmanship and ensure your plumbing system is functioning optimally. Trust Bill Fry The Plumbing Guy, as your Lee's Summit plumbing company!
We Are Your Go-To Emergency Plumber in Lee's Summit
Like most things, plumbing breaks at the most inopportune times, weekends, overnight, when you're expecting company…So when you need an emergency plumber in Lee's Summit you want one that is quick, reliable, and equipped to help with any emergency plumbing repairs you need. Bill Fry The Plumbing Guy not only offers emergency plumbing services in Lee's Summit, but our owner, Bill, has equipped our technicians to ask the right questions up front and has fully stocked service vehicles to be able to quickly respond to most plumbing emergencies. 
See Why Our Customers Love Working With Us
We had a sudden need for plumbing help due to a leaky water heater. Bill Fry was recommended by another company. Bill Fry, the owner, worked with us to have a plumber come out the same day. Tyler, the plumber, was on site quickly and was able to fully resolve our problem in one visit- including running down a water heater, which avoided a second visit. Tyler also helped us replace a defective InstaHot unit that we had previously installed. We've now had two visits, both resolved our issues completely, and now we have a new plumber. If you need plumbing help – Give Bill Fry, the Plumbing Guy, A Try! 😄. I believe you will be glad you did. 
Ive used this company on many occasions for various things. They are always on time for appointments. They are very kind and professional. Each employee I've worked with has been very knowledgeable, and they have even walked me through smaller tasks over the phone. They have always been willing to work with me and get out to emergencies in a very timely manner. The prices have always been fair for the work performed, and they have never pushed me to do work that was not needed. I work for a water restoration company, so I am constantly needing a plumber on standby, and Bill Fry and his crew have always been available for me.
Services: Outdoor plumbing system repair, Plumbing pipe repair, Plumbing leak repair, Faucet installation, Plumbing leak detection
Looking for a Trusted Lee's Summit Plumber?
Just Call Bill!
If you're searching for a trusted plumber in Lee's Summit, look no further. Just Call Bill Fry The Plumbing Guy for a free consultation on your plumbing service needs. Our experienced team is ready to provide reliable and efficient plumbing solutions for your residential or commercial property in Lee's Summit. Trust us for exceptional service, expert craftsmanship, and peace of mind. Reach out to us today and experience the difference!