Do You Need Water Heater Repair in Lee's Summit or a Replacement? — It is never a fun day when an essential appliance breaks down in your home. Whether it is your air conditioner in the summer or your furnace in the winter, the timing is never ideal when a necessary item in your house breaks down.
The same is true for water heater replacement in Lee's Summit. As we know, hot water is almost a necessity in our lives. Whether it's for laundry, dishes, or taking a shower, we use a lot of hot water. If you have looked at your water heater and said, "I need water heater repair in Lee's Summit." then we have compiled a few things you should consider when you shop for water heater replacement in Lee's Summit.
Water Usage
Starting Temperature
Water Heater Location
Heat Source
Size
Our plumbers recommend you research the flow rate for your fixtures throughout your house.  Know that higher flow rates are more difficult for tankless water heaters to keep up with. Typically, you will see high flow rates in rain showerheads and spa tubs.
Your groundwater temperature is what your water's starting temperature will be. If you live in a cold climate, it will take more power to heat your water to the proper shower temperature than if you live in a warmer climate.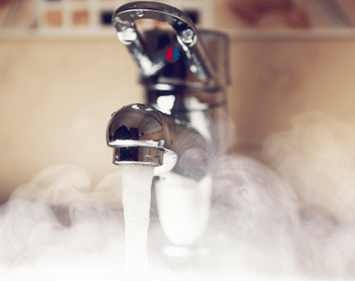 If you decide to go with a new water heater, make sure that your current space can accommodate it. Sometimes water heater closets are a bit of a tight squeeze. You would hate to go through the trouble of removing your old water heater just to find out that your new one will not fit.
Find out whether your water is currently being heated by electricity, natural gas, or propane. Propane tends to be the most expensive energy source of the three. Make sure you know how much power is available to use for your water heater, as homes have limits on how much can be used to heat the water.
If you have not replaced a water heater in the last several years, you should know that newer water heaters are larger than previous models. Due to new regulations, water heater replacement in Lee's Summit requires better insulated to minimize heat loss. The extra insulation makes the units bigger but does not increase the capacity amount for the water.
Bill Fry is a master plumber in the Kansas City Metro area and offers a wide range of plumbing services. These include sewer line replacement in Lee's Summit, tankless water heater installation, water line replacement in Lee's Summit, as well as water treatment and testing. Do you have toilet troubles? Bill also offers toilet replacement in Lee's Summit and can assist with sump pump testing, backflow testing, radiant heating, in addition to interior and exterior faucet services.

If that wasn't enough, "Bill Fry the Plumbing Guy" is your source for garbage disposal installation in Lee's Summit and drain line repair. He is your plumbing guru. Do you have a clogged drain or leaky faucet? Bill Fry has you covered! He also provides services using his advanced equipment to fix all your plumbing issues. Bill also specializes in boilers and gas lines.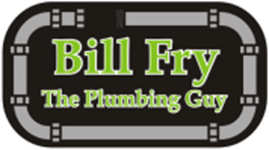 If plumbing is the question, just ask Bill. He has 25 years of experience in the industry!