Keep Your Pipes From Freezing with Water Treatment Installation in Lee's Summit and Possible Water Line Replacement in Lee's Summit — As the leaves continue to fall this November, homeowners need to know how to winterize their homes before the first freeze. Among the many things that should be winterized, pipes are one of them. Freezing and ruptured pipes are among the most common problems homeowners face during the winter, resulting in costly repairs. As a well-known, trustworthy water treatment installation in Lee's Summit, Bill Fry the Plumbing Guy has a few tips on how to avoid your pipes from freezing this winter.
Over time, the water supply in your home can pick up contaminants and cause build-up in your plumbing. This can lead to water backup and a slew of other plumbing issues for your Lee's Summit home including frozen pipes. Bill Fry the Plumbing Guy can help prevent this from happening.
Bill provides the highest quality water treatment installation in Lee's Summit and will make sure your plumbing is in tip-top shape. Including making sure you are safe from having a frozen pipe issue. He will thoroughly evaluate your current plumbing to ensure there are no major issues and test your water supply to confirm it is at a safe level.
If you are concerned that your current water treatment isn't working as it should, call Bill Fry for all your Lee's Summit plumbing solutions.
Keep Your Pipes Insulated to Avoid
Bill Fry the Plumbing Guy highly suggests that homeowners invest in pipe insulation to avoid them from bursting in the winter. Pipe insulation is relatively inexpensive, especially when you compare it to the cost of plumbers having to repair a broken pipe. This kind of insulation is commonly made of fiberglass, foam, or polyethylene, and you can purchase it at your local home store.
Seal Any Cracks and Openings to Avoid
Do you notice cracks or openings around holes where your pipes run through the walls or floors or around any doors and window frames? Bill Fry the Plumbing Guy suggests sealing any cracks you find with caulk or spray foam insulation on interior and exterior walls.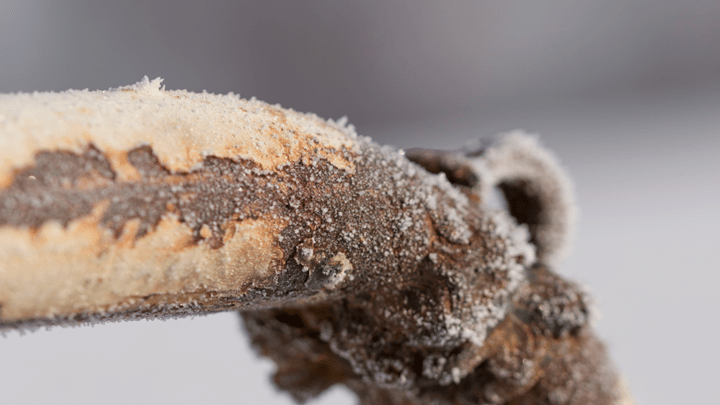 Let Faucets Drip, Avoid
If you have ever gone out of town during the winter, you've likely been told to let your faucet drip. Allowing a faucet to be opened slightly helps relieve pressure on the system and prevent build up. When a pipe freezes, the pressure that is created is what ultimately causes the pipe to burst. By allowing a few faucets in your house to drip, a small amount of heat will be produced, which is much harder to freeze than standing water.
Leave Your Heat On to Avoid
Bill Fry the Plumbing Guy has found that homeowners who leave their homes during the winter tend to not turn their heat up high enough. Even though turning the heat on in a house that isn't being used seems counterintuitive, it is crucial to avoid freezing pipes. Bill Fry the Plumbing Guy recommends keeping your house at least 55 degrees or higher to keep your pipes safe.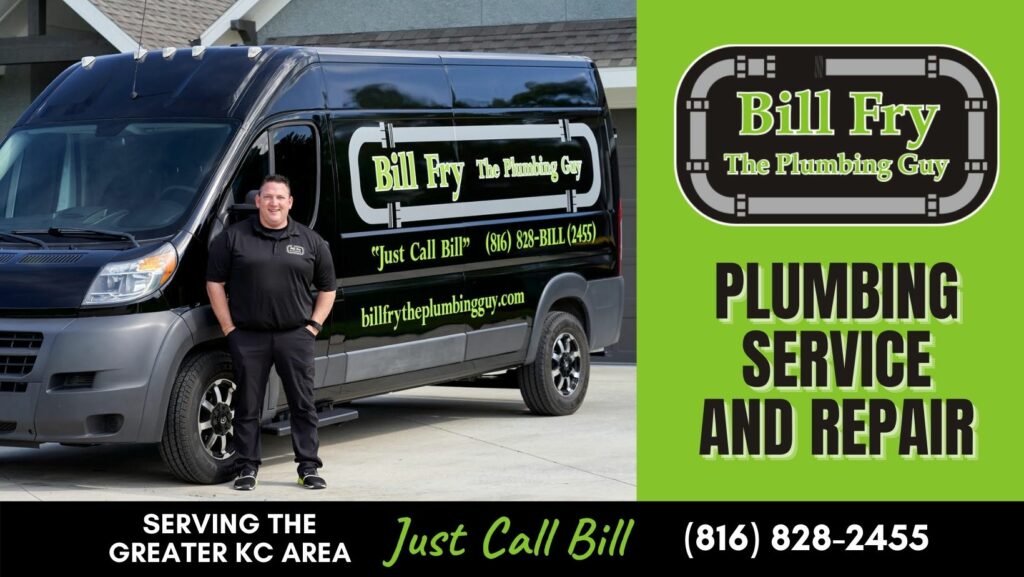 Bill Fry is a master plumber in the Kansas City Metro area and offers a wide range of plumbing services. These include sewer line replacement in Lee's Summit, tankless water heater installation, water line replacement in Lee's Summit, as well as water treatment and testing. Do you have toilet troubles? Bill also offers toilet replacement in Lee's Summit and can assist with sump pump testing, backflow testing, radiant heating, in addition to interior and exterior faucet services.
If that wasn't enough, "Bill Fry the Plumbing Guy" is your source for garbage disposal installation in Lee's Summit and drain line repair. He is your plumbing guru. Do you have a clogged drain or leaky faucet? Bill Fry has you covered! He also provides services using his advanced equipment to fix all your plumbing issues. Bill also specializes in boilers and gas lines.
If plumbing is the question, just ask Bill. He has 25 years of experience in the industry!
 Give him call at 816-828-2455 or send an email to [email protected]